Fern Brady: Autistic Bikini Queen
The Stand Comedy Club, Newcastle.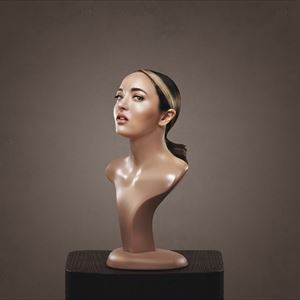 This event is for 18 and over - No refunds will be issued for under 18s.
More information about Fern Brady: Autistic Bikini Queen tickets
VENUE SEATING:
All venues are a mix of cabaret layout seating and standing room - first come, first served.
Customers should be advised to arrive for the door opening time if they wish to ensure they have the best chance of securing a seat- especially if they wish to be seated together. Approximately 70% of the venue is seated. Genuine medical issues can be catered for - see Venue Accessibility notes.

AGE RESTRICTIONS:
This show is for over 18s only.
We operate a Challenge 25 policy, but anyone may be asked for proof of age. Only an EU driver's licence, a current valid passport or PASS card can be accepted.
Under the 2005 Licensing Act we will refuse to serve alcohol to any customer who appears to be drunk. We will also not admit anyone to the club who appears to be drunk. It is also an offence for anyone to attempt to enter licensed premises or to attempt to purchase alcohol whilst drunk.

SALT'N' SAUCE PROMOTIONS STANDARD TICKET TERMS & CONDTIONS:
We reserve the right to refuse anyone admission at our discretion.
Latecomers may not be allowed entry is a show has already started.
No talking during the performance, mobiles to be switched off.
No unauthorised filming or photography.

VENUE ACCESSABILITY:
Due to fire regulations our venue is permitted one wheelchair user per show.
Please ask customers with any special requirements to book tickets via our box office and contact us at admin@thestand.co.uk or 0131 558 7272. We can advise and make special arrangements. Please note: Customers arriving with requirements we are not aware of may not be allowed entry due to these venue and fire restrictions.

All venues are located in a basement property however once inside it's all on one level with an accessible WC.
The venue does offer assistance on the stairs into the club, but we are aware that this is not always suitable. With prior warning we can lift a chair and user down and back up the stairs, although would ask that patrons bring as light a chair as possible. We will endeavour to help anyone with requirements covered by the DDA.
Carers are eligible for a complimentary ticket to assist.

NEWCASTLE ACCESSIBILITY
Access to The Stand Comedy Club Newcastle is through our main entrance on High Bridge. The street has a footpath in fair condition and the road is cobbled. We have liaised with Newcastle City Council and installed a purpose-built fully accessible hydraulic lift to allow access to the venue. Customers wishing to access the lift will come through our cafe/bistro and into the courtyard where the lift is situated. This is covered by a weather proof canopy ensuring that anyone using it is kept dry and comfortable.

The lift is designed to hold two persons so if assistance is required it can be accommodated. The lift is an Artico 7000, please follow the link for technical data on style and capacity if required. Once downstairs we have a 1/12 ramp installed to allow customers who require wheelchair access to obtain their ticket from the box office and enter or exit the venue easily. We would be more than happy to provide additional information on any access issues if required. Please contact 0191 300 9700 or email admin@thestand.co.uk for any additional information.


One of the UK's most exciting comedians, Fern Brady is heading out on a nationwide tour of her fifth solo show Autistic Bikini Queen. Starting in Salford on 25th January and ending in Glasgow at the Kings Theatre on 17th March. This comes hot off the heels of her previous sell out show 'Power & Chaos' which was filmed as a special and broadcast on BBC One. She also co-hosts the hit BBC Podcast 'Wheel of Misfortune' where she discovers and shares embarrassing moments from the general public and celebrity guests.

Fern has been regularly appearing on shows such as Don't Hate the Playaz (Itv2), Stand Up for Live Comedy (BBCThree), Live from the BBC (BBC Two), Live from the Comedy Store (Comedy Central), The Russell Howard Hour (Sky One), Frankie Boyle's New World Order (BBC2) and Live at the Apollo (BBC2) (the first Scottish woman to do so). As a result Fern is one of the UK's hottest comedy stars. Known for being totally unique and completely fearless, her caustic wit, exceptional writing and electric stage craft has made Fern one of the UK's hottest comedy stars.

Other credits 8 Out of 10 Cats, Comedy Central's Roast Battle and Seann Walsh's Late Night Comedy Spectacular. Fern has also appeared multiple times on BBC Radio 4's The News Quiz, The Now Show & BBC Scotland's political panel show Breaking the News. Brady wrote a sitcom pilot for BBC Three (Radges) which has since been optioned by BBC Worldwide and sold to Snapchat in the US. Other US credits include her stand up album Male Comedienne which was released as an album in the US.


What the press have said about Fern Brady

'An astounding hour' ★ ★ ★ ★ ★The List

'Quick-witted acerbic stand-up from a future household name... tough-talking and packed with don't-give-a-shit honesty'' ★ ★ ★ ★ ★The Skinny

'Solid gold material on top of a beautifully brutal turn of phrase' ★ ★ ★ ★Fest

'Bold, whip-smart and unabashedly honest' ★ ★ ★ ★The Herald

'Appealingly acidic?a great comic sensibility with moments of sparkling verve' The Guardian

'Top five young comedians to watch' The Telegraph

'Never less than compelling' Evening Standard

Early reviews of Power and Chaos from Australian press

'A thoroughly enjoyable hour' ★★★★ Herald Sun
'Deadly accurate' ★★★★ Daily Review
'Effortlessly and authentically hilarious' ★★★★1/2 The Music